Generator Installations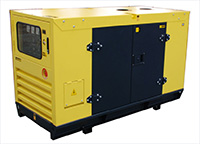 When your power goes out, your family or business can be prepared with a back-up generator that comes on-line automatically. Small generators can be designed to power only key appliances like refrigerators, freezers, and lights. Large generators can power an entire house or business.
We make installing your generator simple. We build the pad, if needed, make the purchase of the generator on your behalf, and complete the installation. By taking the step of calling us now, your family or business can be spared days or weeks of disruption due to lack of power.
Click here for an Installation of a Generator.